Association of sarcopenia with incident osteoporosis: a prospective study of 168,682 UK biobank participants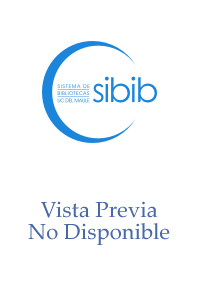 Author
Petermann-Rocha, Fanny
Ferguson, Lyn D.
Gray, S.R.
Rodríguez-Gómez, Irene
Sattar, Naveed
Siebert, Stefan
Ho, Frederick
Pell, J.P.
Celis-Morales, Carlos
Date
2021
Abstract
Background: Sarcopenia often co-occurs with osteoporosis in cross-sectional studies. However, this association has rarely been studied in prospective studies. This study aimed to investigate the association between sarcopenia categories—along with its individual components—and incident osteoporosis in both middle-aged and older men and women from the UK Biobank study. Methods: A total of 168,682 participants (48.8% women, aged 37 to 70 years at baseline) were included in this prospective study. Categories of sarcopenia (pre-sarcopenia and sarcopenia), and its individual components, were defined according to the EWGSOP2 criteria (2019). Associations with incident osteoporosis by sex were investigated using Cox-proportional hazard models adjusted for socio-demographic, lifestyle and health-related factors, and morbidity count. Associations between categories of sarcopenia and incident osteoporosis were also investigated by age-groups and subtype of osteoporosis (with and without pathological fractures). Results: After a median follow-up of 7.4 years, 6296 participants were diagnosed with osteoporosis. When the analyses were adjusted for a range of relevant confounding factors, pre-sarcopenia was associated with 1.3-times higher risk of osteoporosis in men (HR: 1.30 [95% CI: 1.03 to 1.63]) but not in women, and sarcopenia was associated with 1.66-times increased osteoporosis risk in women (HR: 1.66 [95% CI: 1.33 to 2.08]) but not in men compared with people without sarcopenia or pre-sarcopenia. A similar magnitude of associations was found in osteoporosis without pathological fractures but weaker for those with pathological fractures. Within the individual components, low muscle mass (HRwomen: 1.36 [95% CI: 1.22 to 1.51] and HRmen: 3.07 [95% CI: 1.68 to 5.59]), followed by slow gait speed (HRwomen: 1.30 [95% CI: 1.17 to 1.45] and HRmen: 1.70 [95% CI: 1.43 to 2.02]), were associated with a higher risk of incident osteoporosis in both sexes. Low grip strength was associated with a higher risk of incident osteoporosis in men (HR: 1.38 [95% CI: 1.15 to 1.65]), but not in women. No significant interaction between the exposures and incident osteoporosis by age groups were identified. Conclusions: Our findings demonstrated that pre-sarcopenic men and sarcopenic women had a higher risk of developing osteoporosis even after adjustment for a large range of potential confounders. Considering that sarcopenia could be prevented, health interventions to improve physical capability may delay or prevent the onset of osteoporosis.
Fuente
Journal of Cachexia, Sarcopenia and Muscle, 12(5), 1179-1188
Collections
The following license files are associated with this item: